NARSOL's foundation - Vivante Espero
Working to restore liberty to former sex offenders
What does Vivante Espero do?

the Digest

Conference

NARSOL Materials

Attorneys Portal

Fearless Materials

Case Law

Litigation

Leadership Training
Supports civil rights challenges around the country
Press & News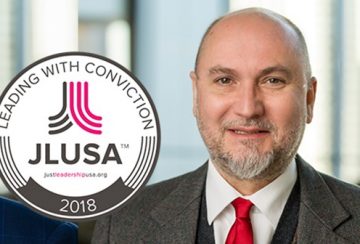 By Robin . . . I am the vice chair of the National Association for Rational Sexual Offense Laws (NARSOL) and the founder and president of Vivante Espero, the foundation that supports it. Our main focus is on reforming the incredibly onerous and punitive sexual offender registry laws that exist throughout the country. We are […]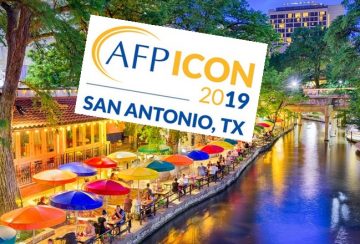 By Sandy . . . At NARSOL, each of us wears many hats. Robin Vander Wall is the organization's vice-chair, president of its foundation (Vivante Espero), sits on several working committees, and is chair of the marketing and finance committees. It is in that last role that he left his home state of North Carolina, […]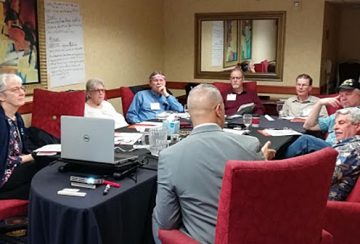 By Robin . . . The combined boards of NARSOL and its foundation Vivante Espero met for three days of intensive work and training at its annual retreat in Houston, Texas, from January 11-13. Joined remotely by two directors who were unable to be in attendance, all ten directors spent Friday giving serious scrutiny to […]
as usual, it was superb

This is my third conference and, as usual, it was superb. I always come away partly broken-hearted at hearing more people talk about the trauma and injustice they or a loved one has experienced. But I am also inspired and energized by the speakers and attendees. Thanks to Paul Dubbeling, I now know exactly what to include in my son's removal from registry petition. Lenore Skenazy taught us, in a most entertaining way, how to write an effective OP-ED, which I will use soon. Each presentation I attended was excellent. Hotel deal was exceptional. Thanks to the people who worked so hard to put this together.

What an awesome experience

What an awesome experience…this was my first NARSOL conference, and I was NOT disapointed. In fact, as I told several co-attendees, I had not realized how stressed and guarded I've been living these past 15 years until I arrived and discovered that I did not have to guard my heart, my head, or my self in this crowd. I felt like I was living real again, like I'd been holding my breath so long I forgot what it was like to breath freely. We shared, we consoled, we rejoyced and we cried together, for each other, and for our families, and for ourselves. It was truly cathartic.
Most of all, the presentation inspired hope and renewed faith, while a the time being grounded in reality. So many new friends who felt like lifetime old friends…no, more like extended family I was getting to know for the first time. The love and acceptance was restorative. And the information was extensive. This was like the ultimate Fearless Group experience! And when I get home to Virginia, I hope to infect my fearless group friends with some of the benefits of attending a NARSOL conference offered to me this year. It was a blessing to go. Next year in Raleigh I hope to caravan as many fearless group members as I can so we can all share in the catharartic relief together!

Best ever conference

NARSOL friends and family, Best ever conference! (My fourth; NARSOL's eleventh) The bar is high for Raleigh 2020! Can't wait! Love to all.

Paul Dubbeling never ceases to amaze me

I continue to think about how fantastic the conference in Houston was! Paul Dubbeling never ceases to amaze me with his knowledge and presentation skills, and our last presenter on Sunday morning, Guy Hamilton…just WOW….what a heartfelt story that got to us all as he shared it. I'll be showing some of these to my wife once they are up on the website in the near future, and plan to bring her with me next year when the conference is in Raleigh, NC. It is these kinds of experiences you want to share with your loved ones! Thanks to the NARSOL board and all whom worked to make this conference better and better each year!

The Houston conference was an inspiration

The Houston conference was an inspiration, an education, and an opportunity for truly meaningful relationship building and professional networking that far exceeded my expectations. It's impossible to pick even a few highlights that do justice to the value of this NARSOL convention (my first.)

But one thing I have to say is that until now, I never thought I'd find any true HEROES to emulate. To my great surprise, I encountered three speakers whose example challenged me to be my best self as I pursue my mission of healing and preventing sexual abuse: Paul Dubbeling, Lenore Skenazy, and Guy Hamilton-Smith.

Yet I'm not holding these inspiring people up as somehow "ideal" or "perfect." A common theme of the conference both in the presentations and out in private discussions was how we are all perfectly imperfect humans. Yes, as Paul Dubbeling so eloquently pointed out, our "enemies" are the irrationality, fear, and retributive and reactionary impulses behind our counterproductive sexual abuse laws – but we all sometimes slip into these weaknesses, so really we have a lot in common with those on the "other side."

Now more than ever I realize we can save everyone a lot of trouble by just owning our humanity and not getting hung up on flaws, but rather looking for the best in people, starting with ourselves. And if we want people to see beyond our labels to the precious people we are, we need to set the example.
Publishes NARSOL's newsletter - The Digest
Vivante Espero publishes the Digest that circulates bi-monthly. The print edition is supported by hundreds of paid subscribers many of whom are incarcerated in state prisons for sexually based offenses. Our membership e-edition is published in the form of a preview to the online flipbook and is sent to members, donors, and supporters of our advocacy work. Finally, through the Federal Corrlinks program, currently many hundreds of federal prisoners receive a text-only e-edition.